FLAAR is a research institute dedicated to fine art photography for over 35 years.
We accomplish fine art photography with large format digital cameras such as BetterLight, medium format cameras (we have used Leaf, Kodak, Hasselblad-Imacon, and Phase One P30 so far), and 35mm digital SLR ( Nikon D100, Canon EOS 5D).
35mm is okay but there were good reasons why Ansel Adams used large format. If he were still alive today he would continue with wide format but would also be experimenting with medium format digital cameras too.
There is sometimes confusion in the jargon between fine art giclee prints and fine art photography. The concept of decor printing is not well defined either. So FLAAR has written up several FLAAR Reports to assist artists, photographers, painters, and print masters (as well as people who aspire to one or more of these categories).
On this digital-photography website and our sister site, www.FineArtGicleePrinters.org, we provide information on printers, color management, software, and even show that you can reproduce your fine art photos with CO2 laser engravers onto glass or stone.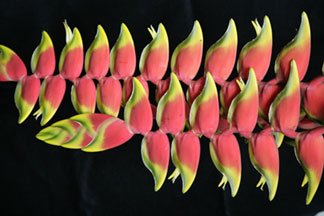 Fine Art Photography.
What wide-format inkjet printers are recommended to print fine art giclee or fine art photography?
What the alluring advertisements don't tell you is that a printer which can do an excellent job at printing giclee on canvas or watercolor paper, may be a poor choice for printing fine art photographs.
And a printer that does museum quality output on fine art photographs, may be incapable of producing fine art giclee whatsoever.
Since FLAAR is a research institute, and as we don't sell printers, we can tell the positive features of printers as well as their downsides. You don't get the full story on web sites that are just regurgitating sham reviews or pseudo reviews (PR releases camouflaged as a review).
So if you are thinking of an Canon imagePROGRAF iPF 5000, iPF6000, iPF8000, iPF9000 or other printer, or the Epson Stylus Pro 4800, 7800, 9800, or HP Designjet 30, 90, 130, PhotoSmart Pro 8750 or HP B9180, Designjet Z2100, Z3100 be sure to get factual information.
Later this year we may be offering courses in fine art photography, on-line, so you can take them in the comfort of your home anywhere in the world. But in the meantime, you can start off by getting your hands on the FLAAR Reports. Over 200 titles are available from www.wide-format-printers.NET.
As a quick start you can just buy the FLAAR Reports on inkjet printers for giclee, or the FLAAR Reports that describes the precise distinctions between giclee, décor, and fine art photography.
Or you can fill out the Inquiry/Survey Form and get some start-publications to provide introductory information.
Fine Art Giclee.
Most recently updated September 25, 2006.
First posted July 11, 2006.
Available by october 2008

Available by octuber 2008

Available by october 2008

Available by october 2008

Available by october 2008

Nicholas Hellmuth's Medium Format Digital Camera Initiative

For over 40 years Nicholas Hellmuth has used Rolleiflex and Hasselblad cameras to record the flora, fauna, and archaeology of Belize, Guatemala, Honduras, and Mexico. Now for several years he is extending his medium format experience to digital photography.

Since FLAAR works both in a studio as well as out on location, we are an ideal focus for judging portability. We have experience with large format digital scan backs (the excellent BetterLight) and we also use Nikon and Canon digital cameras. A full-service digital pro should have at least one medium format digital system and should consider large format digital options as well.

Although we started with a Leaf Valeo 22 coupled with a Mamiya 645 AFD body and lenses, we are open to showcasing all bodies as well as other digital backs. Indeed we have tested an Imacon 4-shot back on a Hasselblad H1 body. Then (February 2006 onwards) we are evaluated a MegaVision black-and-white dedicated back for fine art photography. Next we are testing a 33-megapixel Phase One P 30. Since 2008 FLAAR has used a Phase One P25+ (a great way to update an aging Hasselblad ELX body with its excellent Zeiss lenses).

Camera resellers or manufacturers who wish to have their cameras, lenses, and backs included in this initiative are welcome to send their equipment for evaluation.

FLAAR is the de facto source of information because we have been university based, independent, blunt, and we are one of the few review sources that dares to review advertising specs, advertising claims, and advertising hype. We can afford to reveal all the pros and cons because FLAAR is a research institute. Photographers feel they can trust a university research professor who has devoted years to understanding the pros and cons of each aspect of a digital camera system and workflow.

Notice you are not blinded by blinking, flashing, or pesty ads for low-bid camera stores on a FLAAR photography review. I am always amused by a pseudo-review that obviously is simply paid to send you to a camera store.

You can download our colorful FLAAR Reports on our medium format digital camera initiative.