Fine art giclee digital photograph portfolio of Nicholas Hellmuth
Lots of people have asked me to write my autobiography to explain how my photos of Maya ruins of Palenque at age 16 helped me get accepted at Harvard. How subsequent photography got me a job as an architectural-archaeological photographer at Tikal in the rain forests of Guatemala, and how in subsequent decades I photographed for a Japanese coffee-table book for 18 months in Mexico, Honduras, Belize and Guatemala.
But in the present "chapter", I show my fine art giclee style of photography (plus digital rollouts).
Every decade I expanded into new kinds of photography. During many years I would drive throughout Guatemala to find junkyards filled with rusted vehicles. I found abandoned factories in East St Louis with acres of old factories with rusting equipment. I also did comparable photography in the Czech Republic.
My first architectural photography was in 1961, at Mayan ruins of Palenque, Chiapas, Mexico. These photos in my high school thesis won 1st price in thesis ranking and that helped get me accepted at Harvard. Then in 1962 I was accepted as a student intern by the INAH architects at Bonampak. I later photographed Mayan architecture every summer and projects noticed this so the University of Pennsylvania project at Tikal asked me to help them for an entire year (1965). So architecture of Tikal was one of my major contributions (here are samples from many decades ago). I then did my Harvard undergraduate thesis on architecture of a burial pyramid at Tikal.
The FLAAR Photo Archive of pyramid-temple, palace, acropolis, ballcourt architecture of Mesoamerica is one of the 10 largest in the world. We would like this to be in a museum or university digital resource when funding can help catalog, pack, and ship the "tons" of 35mm Leica, medium format Hasselblad, 4x5" and 8x10" Linhof photographs.
Since I came from a family of architects I did fine art giclee style photography of architecture (HOK Architects that came after Hellmuth, Yamasaki and Leinweber), plus two brothers, grandfather and great-uncle were all architects (mostly in St Louis, Missouri)).
Tropical flowers are perfect for giclee style digital photography
I experienced the rain forests of Tabasco and Chiapas Mexico at age 16 as a backpacker. Then every summer. During the 12-months at Tikal, Peten, Guatemala I saw lots of tropical flowers. Now, for the recent decades I have been literally driving through Guatemala to photograph tropical flowers. We have 25 TERAbytes of photos of tropical plants, trees, vines, ferns, mushrooms, lichen, and underwater plants of Guatemala.
The photographs in this portfolio are from before 2008. In those early years I did fine art giclee style photography of flowers.
But in the last decade we do botanical photography of flowers and all other kinds of flora of Neotropical Guatemala, Central America. We had a project at Parque Nacional Yaxha, Nakum and Naranjo from August 2018 through July 2019. This was recently expanded to a 5-year project permit (2021-2025) to photograph flora, fauna, and ecosystems in the entire Reserva de Biosfera Maya (RBM). Simultaneously we have been going to remote areas of Izabal, Guatemala for a 15-month project for the Municipio de Livingston. Those photos are in PDFs mostly on our www.Maya-ethnobotany.org. The present PDF is photos of fine art giclee style.
The flowers with water petals were in front of my university office in Ohio when a snow storm hit in Spring (after warm Spring weather had opened up the flowers). Most of the other photos are taken in Guatemala, Central America.
Panorama photography of landscapes of Guatemala, Central America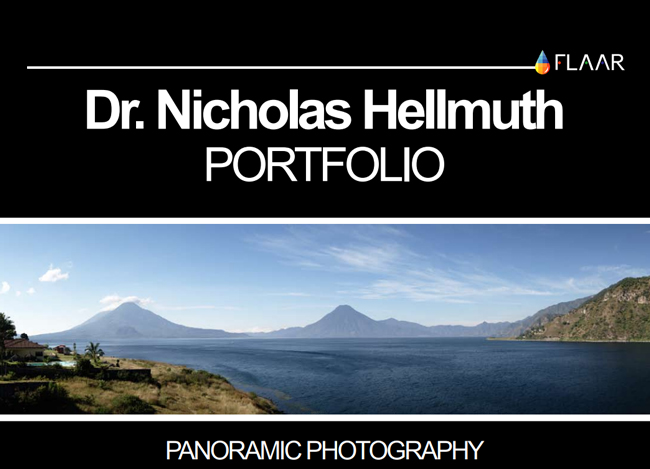 This portfolio starts with panoramas of volcanos that ring Lake Atitlan, in the Maya Highlands of Guatemala. These were taken with a Dicomed and BetterLight large-format tri-linear scanner digital camera with a 4x5" camera and Rodenstock or comparable lens. It took about an hour to set the camera up, set up the Mac laptop computer, do the test shots, adjust all the settings.
And then take 29,000 individual photos that the software automatically blended into a panorama. In that decade Adobe Photoshop could handle only 30,000 pixel rows, so that set the limit to 29,000 individual vertical pixel photos.
The next four photographs are of The Sinks and Sinking Creek, on the Hellmuth family farm in the Ozark Mountains of Missouri. A few months ago (in mid-2021) I sold my share of this farm to other relatives since I need the funding for our multiple projects of wildlife conservation, flora conservation, and endangered bio-diverse ecosystem conservation research photography projects.
Then photos in EU, then "panorama" of Spanish colonial architecture in Antigua, Guatemala.
Next a panorama photograph from the balcony of my apartment in Guatemala City back in those past years (while I was a research assistant at the Museo Popol Vuh, Universidad Francisco Marroquin, Guatemala City).
The final photo I estimate is from when I was a consultant in digital imaging technology as guest visiting professor at the cultural heritage institute of the University of Malta.
Colors, Shapes, Forms as fine art giclee photography
Color spectrum alone for me is not enough; the size, shape, diversity within an image helps compete the opus.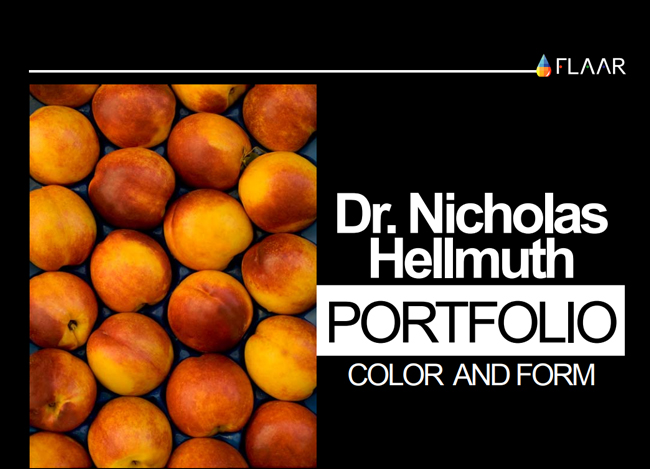 The brightest and most diverse colors come from Highland Maya handicrafts from Chichicastenango and Antigua Guatemala. But I have of course also found bright colors on the boats of the Island of Malta (from when I was consultant to the university there decades ago).
Weathered Wood, Rusted Steel are great Fine Art Giclee photography options
I also like rusted steel and rusted factory machinery (in factories in East St Louis and Czech Republic). But in the fine art giclee photo portfolio below, I focus on antiquated wood.
I like to photograph anything and everything that is old and worn out. So aging wood as fine art was one of my photographic hobbies in past years. One reason was that on our family farm in the Missouri Ozark Mountains, we as children played with my brothers and sister in the old wooden barns. But decades later these barns are even more "aging" and thus more photogenic.
Also I found and photographed wooden doors, window frames, in Greece and islands nearby. I have also photographed the 8th century wooden lintels of palaces at Tikal and other Mayan ruins, but this wood is so strong it is not as "aged looking" as a barn on a farm. So I donít show any of the wooden lintels here.
Rollout photography of Classic Maya ceramic Vases, Plates, Bowls
In the late 1990ís, a friend said "Nicholas, I notice you are an experienced photographer. But I also notice that you are not doing anything digital. I will provide FLAAR with a $100,000 donation if you will 'go digital'." So, obviously, "I went digital", throwing aside all my old Leica and Nikon cameras. The three Hasselblad cameras could still be used with digital backs (until recent advances in Phase One backs that work better with a Phase One camera and special lenses).
The same time that I received the donation, a professor who knew my photography skills got a Japanese government grant for me to fly to Japan and teach the curators and staff at the Nacional Museum of Ethnology (MINPAKU) about digital scanning, etc.
Our reports on digital imaging attracted manufacturers to send me advanced technology equipment for FLAAR to evaluate. The late 1990's Dicomed could take a photograph of over 250 megabytes. So we needed a printer to produce these photographs at one meter height (3 feet) by 3 to 5 meters long. So Encad donated a printer so we could test it. The results were so amazing that when we published them, all the other printer manufacturers noted how our test-prints were so eye-catching. So for the next 20 years (1999-2019) we were provided with printers, inks, scanners, cutters to test and evaluate (over a quarter of a million dollars in equipment). Digital companies flew us to their research labs and factories around the world. Digital expos flew our team to their trade shows. Total travel in these years was close to 2 million miles (3,218,688 kilometers). FLAAR had over 19 employees testing digital imaging and printing equipment (and software, etc.) at two universities simultaneously (BGSU in Ohio and UFM in Guatemala City). About two million dollars in funding enabled FLAAR-REPORTS to become one of the literally top 10 wide-format inkjet printer evaluation programs in the world.
But gradually more and more entities asked our help to study biodiverse ecosystems in remote areas of Guatemala and to accomplish high-res photography of these endangered biomes. So since COVID caused printer trade shows and expos to be cancelled, we at FLAAR (and FLAAR Mesoamerica in Guatemala) have been doing field work deep in the swamps, marshes, and rain forests of Izabal and also Peten areas of Guatemala (that we show on our www.maya-ethnobotany.org and our other websites).
Plus we have been writing children's books on pollinators, birds, butterflies, jaguars, bio-diverse ecosystems for several years. Our team is also producing animated videos for to help Mayan children in remote areas of Central America learn about wildlife conservation.
All our projects together have more than 28 people working. We are producing even more during 2020-2021 than in past years since we have more experience and with mirrorless cameras we have better equipment for using deep in the jungles.
First posted November 25, 2021.
Available by october 2008

Available by octuber 2008

Available by october 2008

Available by october 2008

Available by october 2008

Nicholas Hellmuth's Medium Format Digital Camera Initiative

For over 40 years Nicholas Hellmuth has used Rolleiflex and Hasselblad cameras to record the flora, fauna, and archaeology of Belize, Guatemala, Honduras, and Mexico. Now for several years he is extending his medium format experience to digital photography.

Since FLAAR works both in a studio as well as out on location, we are an ideal focus for judging portability. We have experience with large format digital scan backs (the excellent BetterLight) and we also use Nikon and Canon digital cameras. A full-service digital pro should have at least one medium format digital system and should consider large format digital options as well.

Although we started with a Leaf Valeo 22 coupled with a Mamiya 645 AFD body and lenses, we are open to showcasing all bodies as well as other digital backs. Indeed we have tested an Imacon 4-shot back on a Hasselblad H1 body. Then (February 2006 onwards) we are evaluated a MegaVision black-and-white dedicated back for fine art photography. Next we are testing a 33-megapixel Phase One P 30. Since 2008 FLAAR has used a Phase One P25+ (a great way to update an aging Hasselblad ELX body with its excellent Zeiss lenses).

Camera resellers or manufacturers who wish to have their cameras, lenses, and backs included in this initiative are welcome to send their equipment for evaluation.

FLAAR is the de facto source of information because we have been university based, independent, blunt, and we are one of the few review sources that dares to review advertising specs, advertising claims, and advertising hype. We can afford to reveal all the pros and cons because FLAAR is a research institute. Photographers feel they can trust a university research professor who has devoted years to understanding the pros and cons of each aspect of a digital camera system and workflow.

Notice you are not blinded by blinking, flashing, or pesty ads for low-bid camera stores on a FLAAR photography review. I am always amused by a pseudo-review that obviously is simply paid to send you to a camera store.

You can download our colorful FLAAR Reports on our medium format digital camera initiative.
Free Reports (Inquiry Form)

Free Download Reports
Home
About Us
Consulting
About FLAAR Reports
Site Map
Privacy Statement
back to top

VISIT OTHER FLAAR RELATED WEBSITES

| | | | | |
| --- | --- | --- | --- | --- |
| | | | | |
| Join the over 3,662 wide-format inkjet, digital imaging, signage, and related individuals worldwide who are linked to FLAAR Reports via Dr Nicholas Hellmuth. | Wide Format Inkjet printers, inks, trade shows, consulting. | Covers digital imaging, wide-format inkjet, inks, printable materials, digital photography, printer and/or signage trade shows around the world. | Maya archaeology, iconography, ethnobotany, ethnozoology, caves (Xibalba), ethnohistory (especially Popol Vuh). | Mayan studies tweets (Iconography, Architectural History, Sports & Games, Ethnohistory, Ethnobotany, Ethnozoology, Geology of Guatemala) |


www.digital-photography.org is part of the FLAAR network © 2001-2021. If you notice a bad link, missing photos, misspellings, please report to the webmaster: Updates on wide format printers from 2007 onward are contained in the FLAAR Report. We update these reports constantly, so check out the over 187 titles which are now available.