Why Videssence Lights are essential for still digital photography?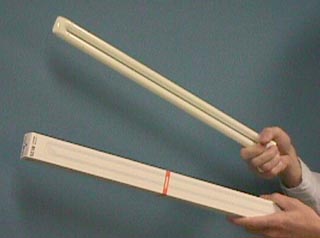 Videssence fluorescent lighting for digital photography studios.
Once I began using the Videssence lighting for the digital system, I began to keep the same lights when I used by film-based Leicas and Hasselblads for taking slides. With normal tungsten film (Kodak EPY), the color balance was about the same as with tungsten lamps on Lowel fixtures.
With daylight lamps in the Videssence, the color balance was green with normal outdoor daylight film, so this should not be tried without having the proper filter, either on the lamps or on the lens.
Conclusion: Videssence fluorescent lighting is cool, secure, and will not melt your subjects, or the photographer. Videssence fluorescent lights are ideal for high-quality studio digital as well as for regular still shots with film (tungsten film). Don't throw away your old tungsten fixtures yet, because Lowel DP class of lighting is still useful to get depth of field in digital shots. But the next generation of Videssence lamps will increase the light power, and the new generation of Better Light digital cameras already requires less light.
Photographers tend to use either strobe lights or tungsten lighting. Tri-linear scanning digital cameras (such as Anagramm, BetterLight, Kigamo) require constant illumination, so strobes or flash will not work at all. Tungsten lighting has the disadvantage of generating considerable heat, so you cannot do digital photography of ice cream with tungsten lights.
Yet digital photography needs a considerably stronger illumination than for normal film, which calls for even more tungsten lighting (which melt the ice cream even faster).
After considerable research, both speaking with Michael Collette (inventor of the Dicomed and BetterLight used with 4x5 inch format) and discussing the problem with other specialists, we soon came to the conclusion that cool lights were the only solution.
Working in Guatemala I have to constantly move the lights, going from one museum to another. The cases are heavy but the Videssence fixtures survived the entire season (two months), plus two long airplane trips. Not one lamp broke (another advantage of Videssence over tungsten systems). However the carrying cases did begin to fall apart quickly.
Beginning in 2004-2005 we are recommending Balcar as a more practical brand of fluorescent lighting. We first used Balcar fluorescent lights at the Malta Centre for Restoration, and liked them so much that we acquired a set of Balcar fluorescent lights for our studio at our university in Ohio.
In the US you can obtain Balcar lights from Calumet; if you need help locating a Balcar dealer, contact them directly: sales@balcar.fr. They have dealers in the US and throughout Europe and the rest of the world.
Most recently updated November 15, 2004.
First posted early 1998, updated March 3, 1999, review by Nicholas Hellmuth.