Nicholas Hellmuth teaches landscape photography with digital cameras with examples from Arizona's natural beauty.
These three shots show the different effects of merely waiting for the clouds to change. Total elapsed time is about 20 minutes. Too many clouds (at far left) reduces beauty of the scene. Pure blue sky would have been totally different effect. A different season of the year and of course a different time of the day would have resulted in additional nuances.
Far shot
Near Shot
Closer Shot
Red Rock, in one of the many parks near Sedona, north central Arizona. Foveon technology in a Sigma SD9 digital camera. Sure do get nice blue skies. All photos by Nicholas Hellmuth, FLAAR.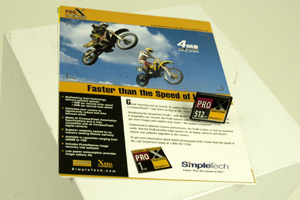 We have not yet times any of our digital camera memory with a stopwatch, but the memory from SimpleTech works just fine.
More information on results of Foveon sensor technology in the Sigma SD9 can be found here:
Composition with the Sigma SD9.
Landscape photography
Flower photography
Butterfly photography
First posted May 14, 2003.